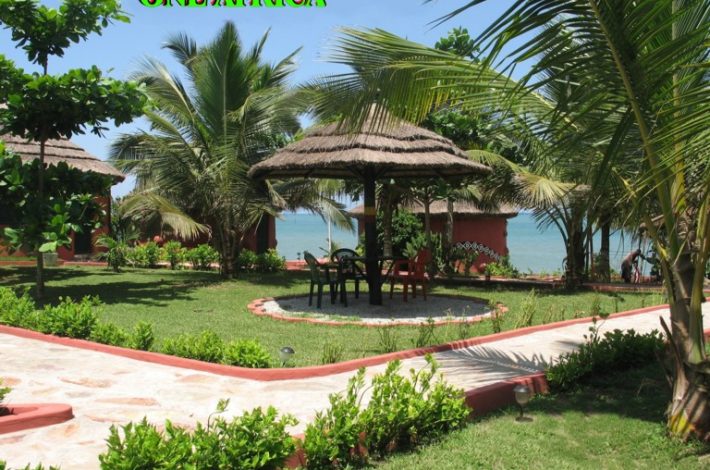 ONE AFRICA HEALTH RESORT, RESTAURANT AND WELLNESS CENTER
Since our inception in 1990, ONE AFRICA has successfully organized the following programs and services:
PREPATRIATION (REPATRIATION) Consultancy Services
HEALTH RESORT AND WELLNESS CENTER
OCEAN FRONT CHALETS (GUEST) LODGING
RESTAURANT – "The Best Food you will eat while in Ghana"
"THRU THE DOOR OF NO RETURN – THE RETURN" Commemorative Ceremony
The EDUCATIONAL SPONSORSHIP Program
The Annual JUNETEENTH Commemoration
BLACK / AFRICAN HISTORY MONTH Observance
The HEALING HOUSE
We are not just "Tour Operators" but a grassroots family organization of Afrikan Ascendants who have repatriated to our Ancestral land and can provide a unique and stimulating introduction to Ghana.
We offer a Prepatriation (Repatriation) Consultancy Services, providing valuable services as your Hands-On-Assistants; whether contemplating Repatriation, Visitation or doing business.
Our greatest commodities are quality of Service, Love and Respect of the Creator, Family, and the people we serve. Wherever you come from, we have something for everyone.
Let us make your visit to Ghana, West Afrika, a more historical, cultural and Unforgettable Experience.
WHAT ARE YOUR NEEDS?
| | |
| --- | --- |
| Accommodations | Naming Ceremony |
| Banking | Restaurant |
| Entertainment | Rights of Passage |
| Educational | Shopping Service |
| Fashion Designers | Student Study Abroad |
| Health & Wellness | Traditional Healers |
| Information | Transportation & Tours |
| Massage, Reiki | Weddings Ceremonies |
AFRICAN PROVERBS
Sankofa: Return & Get It, learn from the past
"The God of Wisdom says one head cannot go into counsel.
Two (three) heads are better than one."