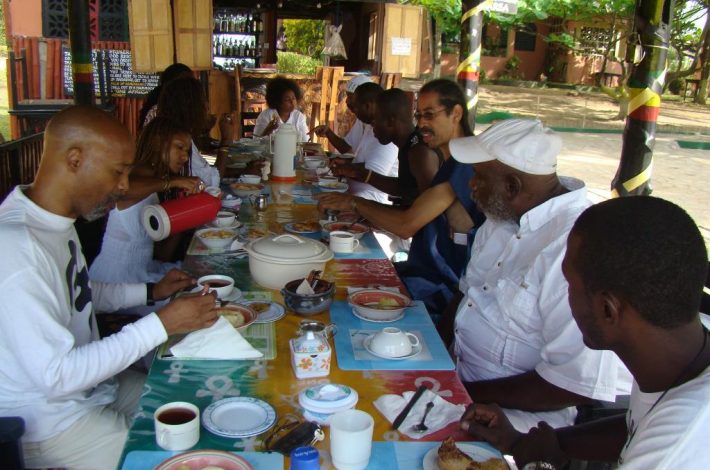 THE HEALING HOUSE

Finding quality, personal time, can be quite complex but not so when you visit the Healing House at One Africa.  From the moment you pass thru those bamboo gates your boundaries are re-established.  Time as you know it takes on a different face, slows your pace and makes self the most important entity in your life. Holistic Health and self discovery is what you will find at our ocean front Paradise on the Gulf of Guinea.

Kofi El Shabazz started the Healing House in Atlanta, Georgia in 1993, a home for Holistic Health Care. Formerly a PharmacyTechnician, he studied the various aspects of Holistic Healing including Spiritual Nutrition, Iridology, Reflexology, Herbology andMetaphysics. His Holistic study includes Traditional Afrikan Healing and the medicinal herbs of Ghana. El Shabazz is currently practicing a very acute form of Naturalpathopathy called Radionics, the science of using Etheric Energy for diagnosing disease and producing Homeopathic medicines.
Additionally, to help keep the body temple fit through proper eating habits, he manages the One Africa Restaurant, where he further specializes in vegetarian cuisine for Holistic Healing. The food will positively "tickle your tummy" and will be "the best food you will eat while in Ghana".