ONE AFRICA BOOK TOUR & STORE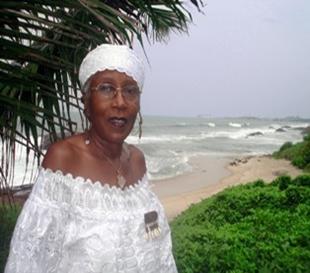 Seestah IMAHKÜS has written three books (see book titles below). Her books are extraordinary manifestations of her personal experiences while demonstrating what it takes to settle and make Ghana their home. A prolific writer, her candid sense of humor makes for an admirable, enjoyable yet serious and commendable read. A dynamic Story Teller, Seestah IMAHKÜS stimulates your imagination as she takes you on her journey of repatriation to her ancestral homeland. Her writings breed an air of familiarity, instantly drawing you into her pulsating journeys. She is a Public Speaker and Consultant who knows Ghana like the back of her hand. She travels extensively, covering other parts of Africa, gathering research material for future writings impacting on the image of Africa today. She also offers Consultancy Services ("Prepatriation" Preparing for Repatriation), to provide guidance and information for individuals and families seeking to return to Ghana for the purpose of residence, business, study or tourism.
Seestah IMAHKÜS can be contacted directly to schedule a lecture and book signing in your city.
Contact Info: Ghana Office (011 233-20-819-5483 or 011 233-20-7501221 or 011-233-27-776-5768 or 011 233-244-830-451)
This email address is being protected from spambots. You need JavaScript enabled to view it.
ABABIO - He/She Who Has Returned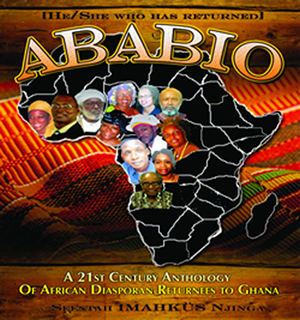 $25 plus $7 Postage & Handling - Total $32
The return of thousands of African people born in the Diaspora as a result of the Trans Atlantic Arab European Slave Trade is history in the making. "Ababio" is a Ghanaian term meaning "he/she who was away and has returned". "Ababio" is a 21st Century Anthology of African Diasporan returnees to Ghana and their experiences.
RETURNING HOME AIN'T EASY BUT IT SURE IS A BLESSING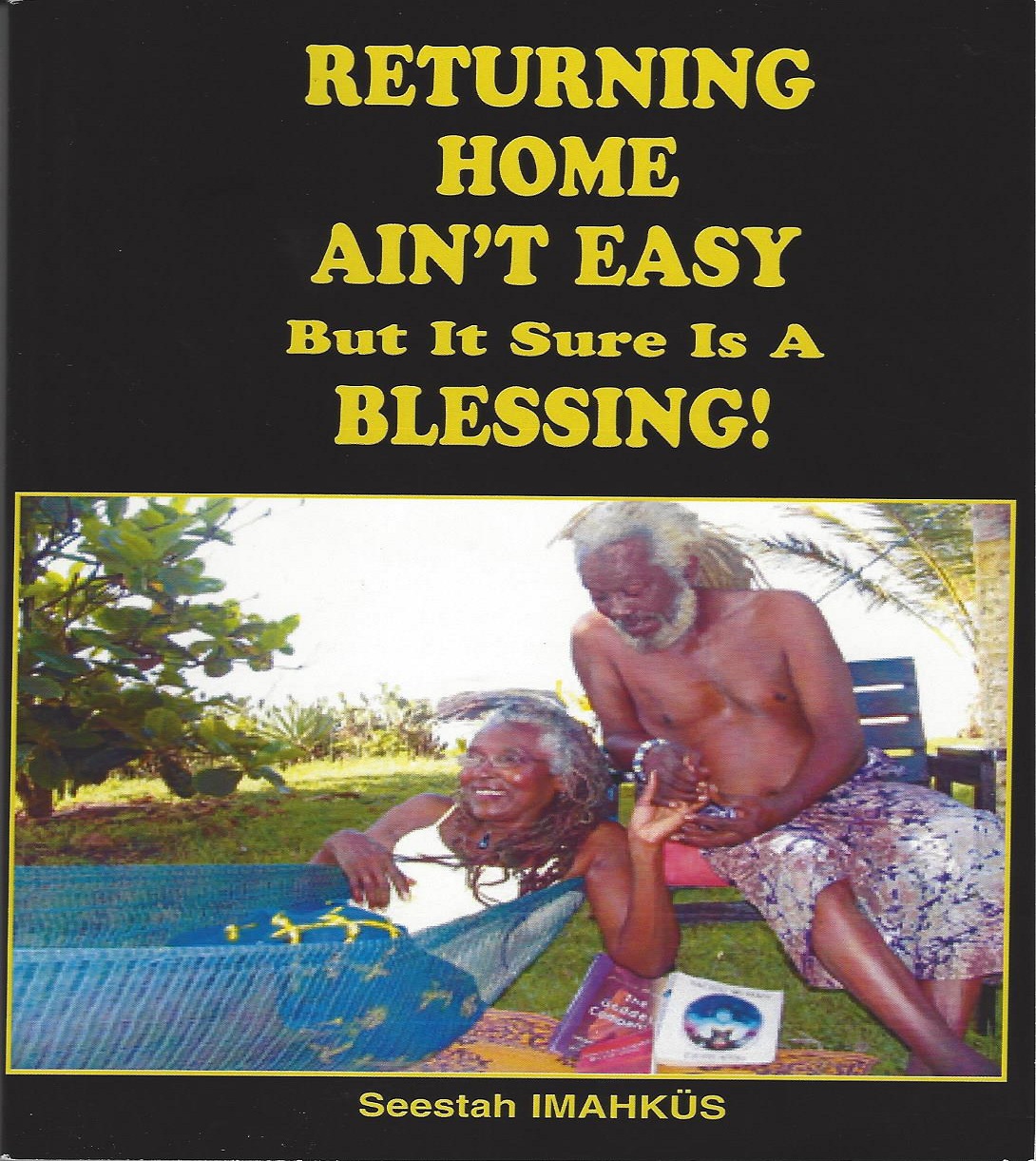 $20 plus $7 Postage & Handling - Total $27
To re-locate is not a simple matter. It requires a determination to succeed, a firm faith in God the Almighty, a willingness and patience to learn and re-learn. IMAKHÜS, a great achiever, has all these attributes and was lucky enough to have as her husband, Nana Okofo an understanding and encouraging man. IMAHKÜS' wisdom, extreme sensibility, and her sense of humor have helped the "One Africa" couple to settle and make their home in Ghana. Her open-mindedness has done this for her and her husband.
This book can also help those who may choose to walk the path of "Return". IMAKHÜS 'book should be read by even those who do not intend to relocate here because it is a book, which imparts valuable information about a country in Africa, one of the countries that many Africa-Americans repatriate to. . . Ghana.
POINTS TO PONDER (A TRAVEL GUIDE)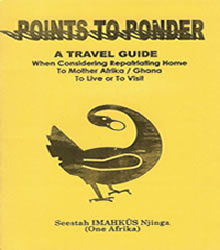 $10 plus $3 Postage & Handling - Total $13
Points to Ponder is a Travel Guide containing valuable information for anyone interested in visiting the "Mother" Land Ghana/Africa or considering Repatriation. This booklet prepares you by offering insights and information that many travel agents do not provide.
Cultural Norms & Expectations

Local Transportation & Travel Tips

Recommended Medications, Toiletries and Munchies

Currency Conversion

And Much More!
TAKE ME HOME TO AFRIKA by Joann Merritt Schofield Childs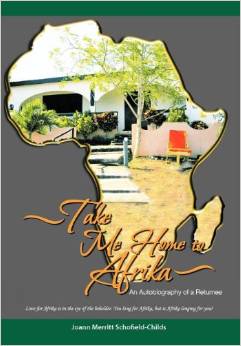 "This is an autobiography honestly sketched in faith and love; celebrating a dream come true. This book is recommended not only for family, friends and Afrikans of the Diaspora with the desire to be in Afrika but also for those of the continent . . . especially Ghana, who can glean the recognition of their hospitality.
$16.95 plus Postage & Handling
IN SEARCH OF DESTINY: Returning To Mother
by Sonia Aum Shring Lye-Fook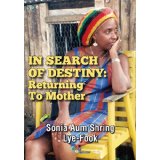 IN SEARCH OF DESTINY charts Sonia's experiences of life in Jamaica, West Indies, England and now Ghana, West Africa. She had a dream about returning to the land of her ancestors, she expresses ". . . Africa was firmly planted in my soul, I guess from a young age. I wouldn't believe the lies, negative images or ideas portrayed about my people. I wanted to experience Africa for myself, to find my own truth.
$15.00 plus Postage & Handling
I LOVE LOCS BY DR. DESTA MEGHOO (COMING SOON)
Please contact us if you plan on ordering bulk copies of any of the books or if you have any questions or comments.
Seestah IMAKHÜS Contact Info: Mobile 011-233-20-7501221 011-233-27-7765768 Ghana Office (011 233-20-819-5483 or 011 233-244-830-451) E-mail: This email address is being protected from spambots. You need JavaScript enabled to view it.This email address is being protected from spambots. You need JavaScript enabled to view it.">